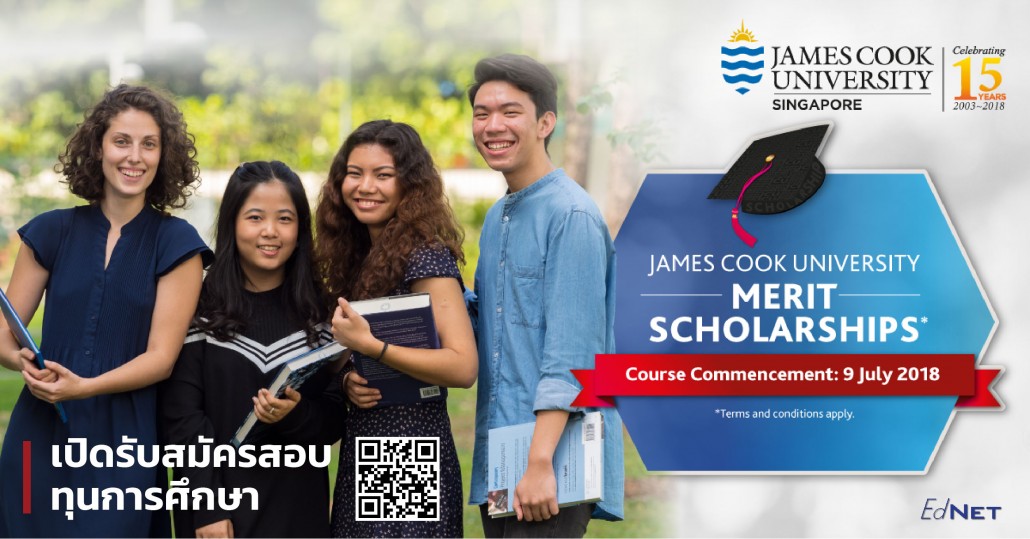 สำหรับนักเรียนที่สนใจเข้าเรียนใน ระดับปริญญาตรี และปริญญาโท ปีการศึกษา 2018 ที่ James Cook University SINGAPORE 149 Sims Drive, Singapore, 387380 www.jcu.edu.sg
ทางเอ็ดเน็ท ซึ่งเป็นตัวแทนสถาบันและร่วมดำเนินการเรื่องทุนการศึกษาในครั้งนี้ ขอแจ้งให้ทราบว่า เพื่อเป็นการคัดกรองผู้ที่ต้องการศึกษาอย่างแท้จริง และเพื่อการตอบรับเข้าศึกษาต่อในเวลาเดียวกับการพิจารณาทุน จึงขอแนะนำดังนี้ค่ะ
Summary :
1.       Both Bachelor and Master Degree students will take the test at the same time. However, the test paper will be different but the format are the same, I.e. multiple-choice question.
2.       There will be a total of 13 scholarships for both Bachelor and Master students combined.
3.       There are three types of scholarships, 100%, 50% and 25%.
For Bachelor and Master Degrees it will be:
8 subjects for 100% scholarship
4 subjects for 50% scholarship
2 subjects for 25% scholarship
4.       Students who need to do ELPP and or Foundation before doing the Master and Bachelor degree are allowed to take the test.
5.       To be eligible all students must start the class in July 2018.
EdNET เปิดสอบชิงทุนการศึกษา Merit Scholarships ระดับปริญญาตรี-โท ของ James Cook University Singapore มหาวิทยาลัยรัฐบาลชื่อดังจากประเทศออสเตรเลีย ที่เปิดวิทยาเขตแห่งแรกในเอเชียที่ประเทศสิงคโปร์ รวมทั้งหมด 13 ทุนการศึกษา
– มูลค่า 25% จำนวน 9 ทุนการศึกษา
– มูลค่า 50% จำนวน 3 ทุนการศึกษา
– ทุนการศึกษาเต็ม 100% จำนวน 1 ทุนการศึกษา
สำหรับภาคการศึกษาที่จะเปิดเรียนในวันที่ 9 กรกฎาคมที่จะถึงนี้ โดยข้อสอบตรงจากทางมหาวิทยาลัย
วันสอบ          วันเสาร์ที่  19 พฤษภาคม 2561 เวลา 14.00 น สถานที่สอบ    
โรงแรม เชอราตัน แกรนด์ สุขุมวิท  Sheraton Grande Sukhumvit MRT สุขุมวิท / BTS อโศก
ก่อนวันสอบ ส่งเอกสาร หรือ สแกนเอกสารสี ดังรายการต่อไปนี้ ให้ทางเอ็ดเน็ท ** ภายในวันเสาร์ที่ 5 พฤษภาคม 2561
–     ใบสมัคร (ดังแนบ)
–     สำเนาหนังสือเดินทาง
–     สำเนาสูติบัตร  (เอ็ดเน็ทแปลให้)
–     ผลการเรียน (Transcript)  (ฉบับภาษาอังกฤษ)
–     เอกสารรับรองจบการศึกษา (ฉบับภาษาอังกฤษ)
–     ค่าสมัครเรียน SG$ 50 (ประมาณ 1,200 บาท)
หากต้องการข้อมูลสถาบัน หรือ หลักสูตร หรือ มีข้อสงสัยประการใด ติดต่อสอบถามได้ที่
เอ็ดเน็ท โทร 02-9370870 มือถือ : 095 989 3691 / Line : @ednet
ขอบคุณที่ให้ความสนใจในการศึกษาต่อ และทุนการศึกษาในครั้งนี้ค่ะ
ลงทะเบียน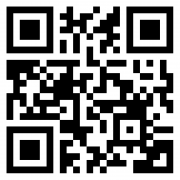 https://www.ednet.co.th/wp-content/uploads/2018/04/MeritScholarships_display-3.jpg
834
1032
parichat
http://ednet.co.th/wp-content/uploads/2013/04/ednet-logo.png
parichat
2018-04-19 06:16:18
2018-04-26 09:29:44
เปิดสอบชิงทุนการศึกษา Merit Scholarships ระดับปริญญาตรี-โท ที่ James Cook University Singapore